Meal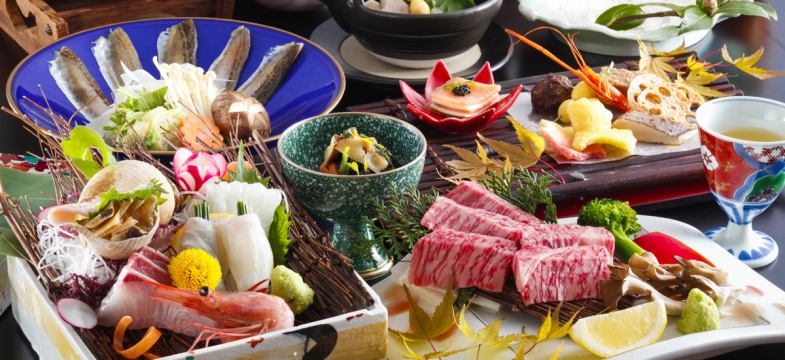 Different dishes for each season
Bright colors and various seasons.
I can feel the changing seasons.Please enjoy the hospitality of the once-in-a-lifetime event to your heart's content.
Passion for ingredients
In order to provide our customers with peace of mind and security, the Asanoya only purchases high-quality, fresh products of important seasonal ingredients by limiting our reliable suppliers.
Fresh seafood, vegetables, etc. are prepared mainly from local items.

Seasonal breath | Fresh seafood |

Seafood such as fresh Matsuba Crab and firefly squid and oysters from the Sea of Japan in the Sanin Region.

Tajima's field was raised | Crops |

Vegetables grown in Tajima's field are cooked as seasonal vegetables.

Finest brand beef | Tajima Beef |

The deliciousness of Tajima beef lies in its wonderful sardines, fragrant aroma and melting texture.