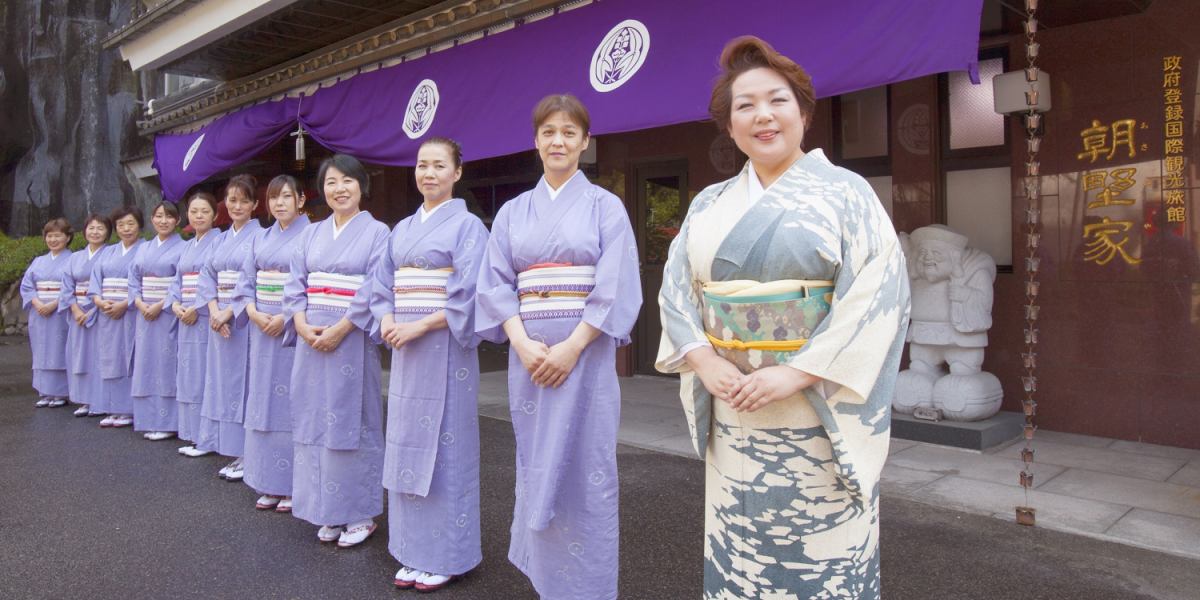 The seven passions of the Asanoya
Thank you for watching homepage of Asanoya Yumura Onsen.

I will introduce the features of the Asanoya by dividing them into seven.

We look forward to your visit with all employees.


There is a real hot spring here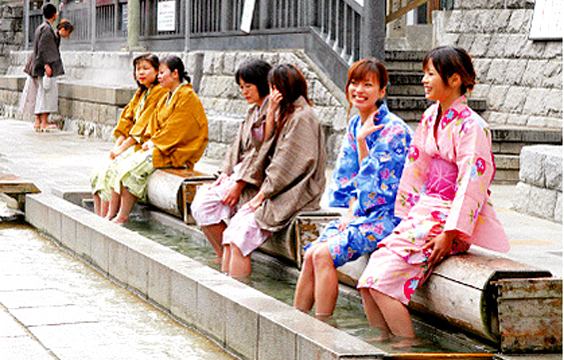 Yumura Onsen has abundant natural hot springs for more than 1200 years, and the central Arayu (source) has a temperature of 98 degrees and 470 liters of hot springs.The appearance of steam rising is the scenery of Yumura Onsen.

Yumura has about 50 hot springs and even private houses own hot springs, totaling 2.100 liters per minute.Hot springs are distributed to 500 households in a small hot spring town at a lower cost than the water rate.It's a town born around hot springs.

The footbath, which is along the Harukigawa that runs through the center of Yumura Onsen, which boasts abundant water, is a natural pouring water.If you soak your tired feet, your body will be gently wrapped in the soft warmth.

Please experience the blissful time while watching the river flowing in front of you, the carps and ducks swimming there.
The basics of hospitality are "Chado (tea ceremony)", "Kado (flower arrangement)", and"Kodo (incense ceremony)"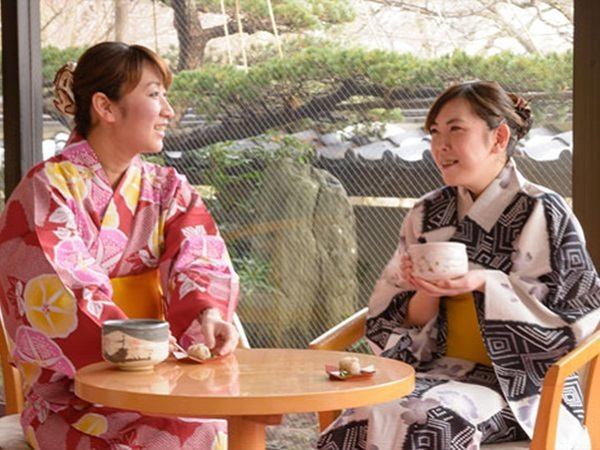 Asanoya's hospitality is located in the Japanese Culture Sando which are Chado (tea ceremony), Kado (flower arrangement), Kodo (incense ceremony).

There are 3 types of matcha in the lounge upon arrival, and sencha, hojicha, and genmaicha in the guest rooms.Enjoy black soybean tea or green tea at the bath waiting area.

The lobby, lounge, and guest rooms of the facility are filled with fresh flowers.

In addition, the original incense "Yume" is an incense made by a long-established store in Kyoto, and an elegant scent is burned and dyed in this facility.In addition, an incense basket is prepared at the entrance of the guest room.
Passion for features and own farm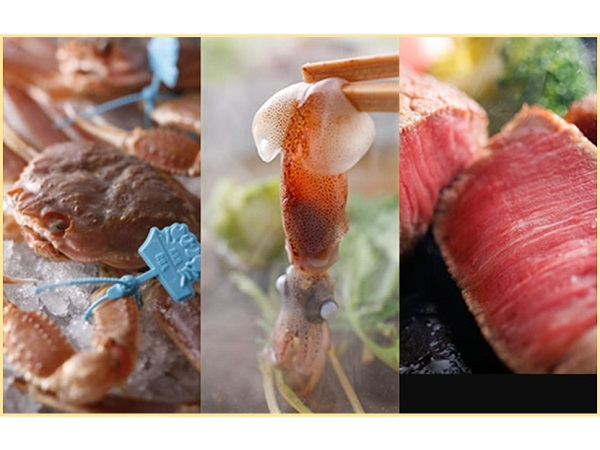 We are particular about the features at this facility, such as Japan's number one Matsuba Crab, Japan Sea Hamasaka Port where many fresh fish including firefly squid can be caught, we use the Tajima Beef which is the 99.9% of high-class Japanese black beef nationwide.

In addition, for the purpose of food safety, aiming for local production for local consumption, we grow organic, pesticide-free vegetables such as rice, citron, shiitake mushrooms, Chinese cabbage, and eggplant at our own farms to deliver fresh and safe ingredients.
Azuchi Momoyama to Gentoku Culture (culture in the early Edo period)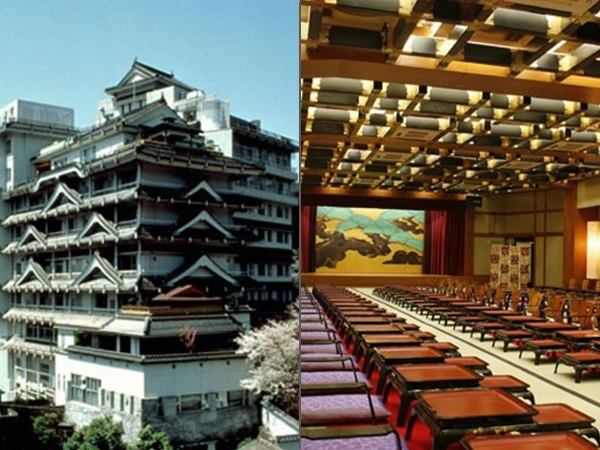 Asanoya is the descendant of Yumura Onsen / Yunojo Castle.

You can relax in the castle-style exterior, the banquet hall with a ceiling, the pure Japanese-style room of Shoin-zukuri, and the Japanese-style space inside the facility.

At the time of the meal, you will have the feeling of being a princess and a princess with Jinhaori and armpits.

Basically, both dinner and breakfast will be prepared in the guest's room.
All rooms have hot springs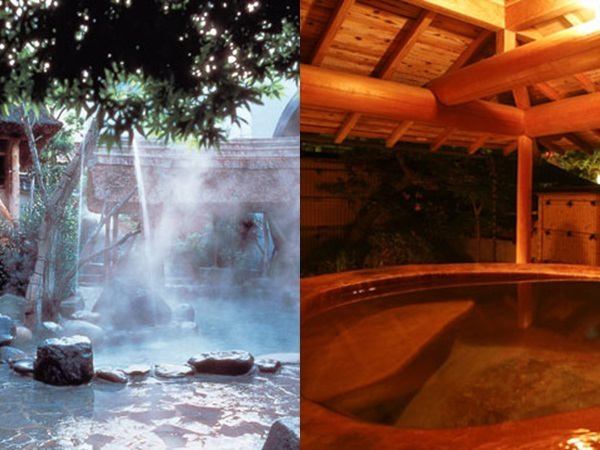 Asanoya owns four sources, and 500 liters / minute, 98.4 degrees naturally springs out.In order to benefit from the hot spring, the temperature is gradually lowered in four tanks so that water is not mixed from the source spring.

The spring quality is "sodium-hydrocarbonate / chloride / Sulfate spring" and is mainly composed of baking soda.
The ingredients dissolve and remove dirt (especially greasy dirt) that clogs pores, softening and whitening the skin.
Chloride improves blood circulation with a heat-retaining effect because it does not let the warmed body heat out, sulfate springs have the ability to retain water in the skin, and weak alkaline springs become like astringents.

It is a hot spring where you can enjoy the beautiful skin of "Shiny, others, etc."

In this facility, hot springs come out from the faucet not only in the large public bath and open-air bath, but also in the baths and washbasins of all rooms.Ryokans with hot springs until the washroom are rare.

At a hot spring with a high concentration, please stretch out your limbs before entering.We are also creating eco-friendly inns by using the heat of hot springs to cool and heat the inns.
Japanese style kaiseki cuisine that values ingredients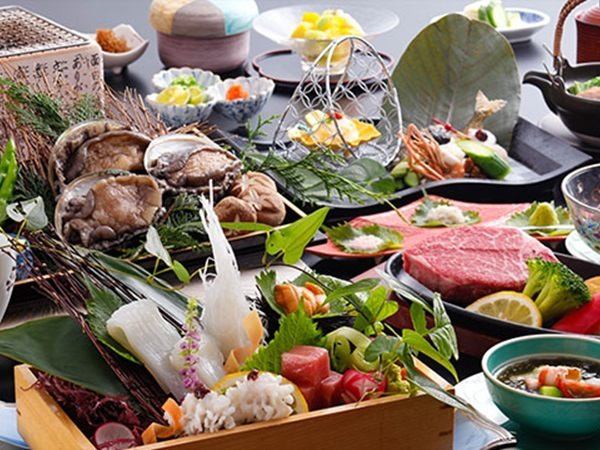 Kaiseki cuisine that carefully use the ingredients of its own farm and around Yumura Onsen.

Fresh fish from each of the four seasons are fried at Hamasaka Port, which is a 15-minute drive away.

Spring squid, cherry bream, okoze,Summer rock oysters, white bandits, flying fish,Autumn sandfish, flatfish, amberjack,Winter Matsuba Crab, Nodoguro, Shrimp.Local production for local consumption such as Tajima Beef, Yoka Pork, Tajima local Chicken, rice, Iwatsu Scallion, Twenty Century Pear, and Rakkyo.

Enjoying seasonal ingredients from this area is delicious and will lead to your health.

Enjoy the taste of Sanin and Tajima, a kaiseki cuisine that values the ingredients without much modification.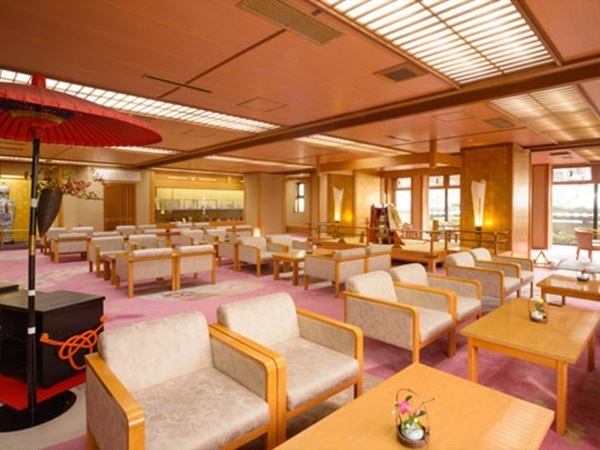 Asanoya cherishes the welcoming heart, which is the Sando of Chado (tea ceremony), Kado (flower arrangement), Kodo (incense ceremony).
The Sando of Japanese unique are a once-in-a-lifetime culture.

We sincerely prepare to make our customers happy.

There are Japanese shikitari, traditions, and people-to-people ties remain in the inn.

Love the four seasons, feel the sounds, hear the scents, taste the seasons, and have a cup with friends.

Yumura, which is rich in seasons, you can enjoy various atmospheres in each season, such as cherry blossoms and fresh greenery in spring, river deer and fireflies in summer, colored leaves in autumn, and snowy scenery in winter.Country time flows slowly.

Why don't you leave your body to heal your daily fatigue?
All the staff are waiting for you.