Meal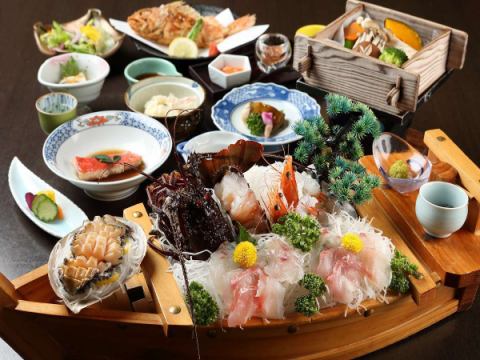 Izu's savored specialties
Japanese Spiny Lobster and abalone, boiled with plenty of fish etc ....
We are preparing many plan for special cuisine like such extravagant famous painting which you can taste not only with your tongue but also with your eyes.
We are eating in the room, so please enjoy it without a doubt.

【About meals】
Dinner time: From 18: 00 to 19: 00, you can eat from your favorite time.
Breakfast time: From 7: 30 to 8: 30, it is served from your favorite time.

Meals are served out from the room.