Facility Information

In-facility map
Hinokamisou consists of a bath, a large hall, a training room, a new wing and an old hall respond to various needs of customers such as conference, meeting.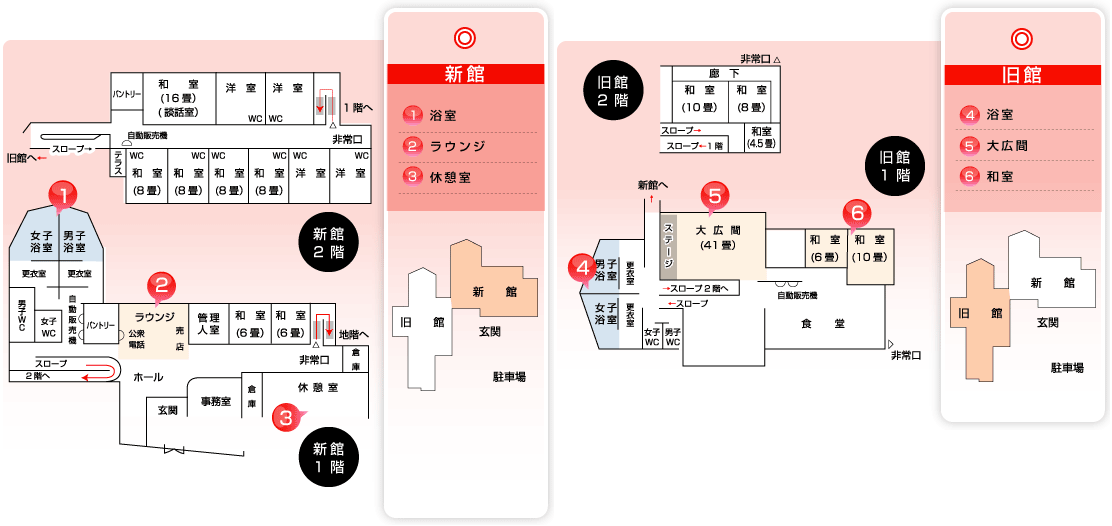 Facilities list
It is a hot spring in the old building where you can take a bath only on Sundays and public holidays.
Enjoy a spa with a rock bath.

Rest rooms

The break room can be used for breaks (free) and also for conferences and training (charged).

Lounge·shop

Local souvenirs, etc., we have many stocks.

A dining room

Hinokamisou is the dining room of the Hinokamisou.

Big Hall

There is a stage in the hall, and you can use it for banquets, banquets (chairs and tables), etc.

Japanese-style-room Futama-tsuzuki

Japanese-style-room Futama-tsuzuki can also be used for small group banquets and breaks.