Accommodation Features·Facility
Accommodation Features·Facility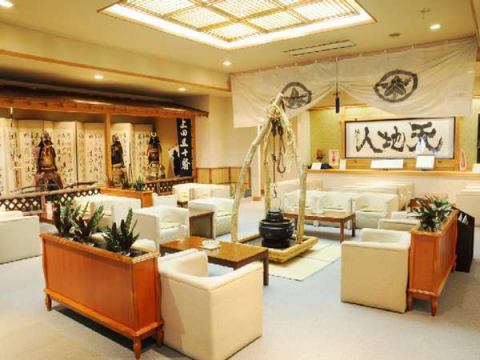 Sengoku Time Period facility that feels the atmosphere of the Sengoku Time Period
Uesugi Kagekatsu Uesugi and Kanetsugu Naoe's hometown, Uesuda no Sho (now Minamiuonuma City) was a key point of Echigo Sengoku Time Period the Sengoku Time Period such as Mt Sakado of the Yamashiro.
An armor (replica) is displayed in the lobby and it has an atmosphere.

On the first floor there is a front desk, lobby, shop, convention hall and big party is also taken place.
The 2nd and 3rd floors have rooms and small and medium banquet halls to facilitate access to the dining venue.
On the fourth floor there is a big public bath and a holiday Jon-nobi.

There are 80 free parking lots in front of the hotel.(First come first served basis)

Wifi is available free of charge in the first floor lobby.