Hot Springs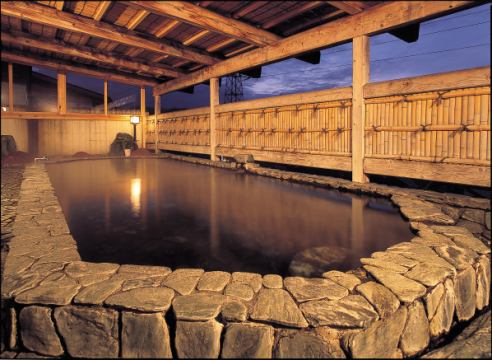 Genuine sauce syrup, Echigo Muikamachi Onsen, Yuan, Spots of hot springs
Muikamachi Onsen is a weak alkaline friendly hot spring of spring that springs out during exploration of natural gas.
It boasts the highest amount of hot water in Niigata Prefecture, and realizes a genuine source overflowing hot spring.
It is popular because it has high fatigue recovery and warming effect and it warms very well.
The outdoor bath which is soaked while looking at various views every season of the Uonuma Basin surrounded by mountains is healed.

There is a source supply facility in front of the entrance of Koshijiso, and as a Muikamachi Onsen of Mokkisamachi Muikamachi Onsen, without heating and circulation
You can enjoy luxurious kakage sinking hot spring.It is a reputation to become a slippery skin.

Izumi quality of Yumoto is the "selling" of KoshijisoIt is a local hot spring passage guide.