Four private baths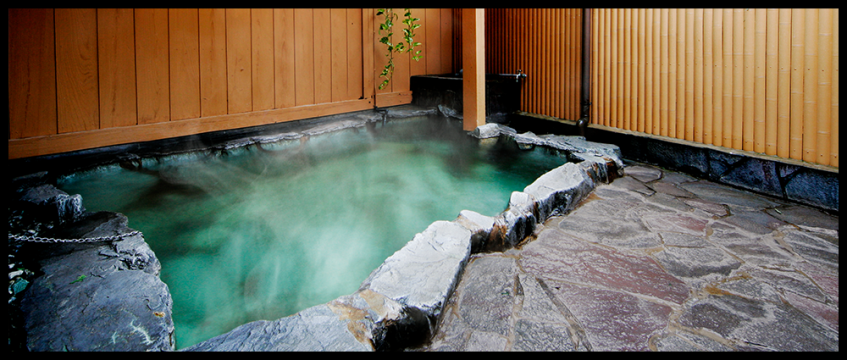 Luxury to take a bath any time
There are 2 outdoor baths and 2 inside baths, and you can use without any hesitation at all times for 24 hours at the private bath.
The hot spring of Yufu Ryochiku is hot water of soft skin for the skin.
Please enjoy fresh hot water that abounds abundantly from the source in the site, with hanging over.