Original, Creative Dishes
Original, Creative Dishes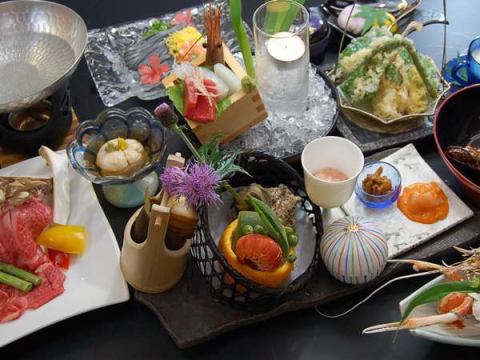 Passion for creative cuisine
Please enjoy the season of local season in that season.

In the seasons of the local season, the materials are powerful, the taste is alive.


How to produce it with its reliable material.


It seems like a season at the moment you see the dish

Kaiseki is where the skill of stone 's yardstick shines to serve as a Kaiseki.


When the guest who finishes staying is on your way home

"Thank you for the meal.I will come again."

One word of the person who comes back with saying,

For the shop floor that is devoting her full effort to cooking,

It is a pleasure to overcome anything.