Accommodation Features·Facility
Accommodation Features·Facility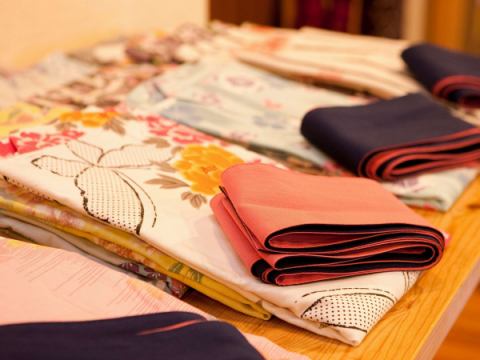 lobby

Lobby feels warmth of tree.After arrival, relaxation before departure.

Restaurant Yuzu

As all the private rooms (Japanese rooms) are available, families with children can use without any hesitation.

Massage room, ~A hut~

It is a relaxing space that you can use freely.We also have a massage chair and Joeba.
Please use it.
Number of rooms

Total number of rooms 8:Japanese style room 6 rooms / Japanese + Western room 2 rooms

Room supplement

All rooms are non-smoking rooms.
Cigarettes in the lobby

Standard room facilities

Some rooms Bathroom / All rooms Air conditioning / Television / Empty refrigerator

Amenities

Hand towel / toothbrush·Toothpaste / bath towel / shampoo / rinse / body wash / soap / yukata / hair dryer / duvet / shaving / shower toilet / shower cap / comb·brush

Credit cards available locally

VISA / Mastercard/American Express / JCB / DISCOVER / Diners Club
Transportation electronic money
iD / Quick Pay
PayPay / d payment / LINE Pay, etc.

Standard check-in time

15:00

Standard checkout time

10:00

Supplement for amenity

◆Courier service available
◆Before check-in·Luggage storage after out, Parking lot use OK


Onsen tax

Hotspring tax adult 150 yen separately.

Cancellation provisions

7 days ago - 4 days ago:30% of room charge
3 days ago - 1 day ago:50% of the room charge
On the day of arrival:100% of the accommodation fee
Cancellation without any contact:100% of the accommodation fee
Bad weather etc, In case of emergency Negotiable etc.
※If there is a cancellation rule setting for each accommodation plan, that will be given priority.
Hot Springs

Yunohira Onsen(Natural hot spring 100%) Hot Spring Baskdown ※It does not include artificial hot springs

Open Air Bath

Yes (There are also men and women (including time change) · Charges are not allowed)

Private Bath

There(Conditioned)

Number of baths

"Outdoor bath] Man: 1 Female: 1 Mixed Bath: 0
[Inner bath] Man: 1 Female: 1 Mixed Bath: 1
[sauna] Man: 0 Female: 0 Mixed Bath: 0

Other bath facilities

Jacuzzi

Bath Terms of Use

★Opening Hour★15: 00-23: 00, 6 o'clock to 9:30