Freely and leisurely in your favorite way of life
Sandy beach in front of the eye, but the next door there is also Natural Sand Bath Onsen
There is a garden with a tropical atmosphere and a shop corner with souvenirs from Kagoshima and Ibusuki.
Please use it.
Shops with plenty of souvenirs from Kagoshima and Ibusuki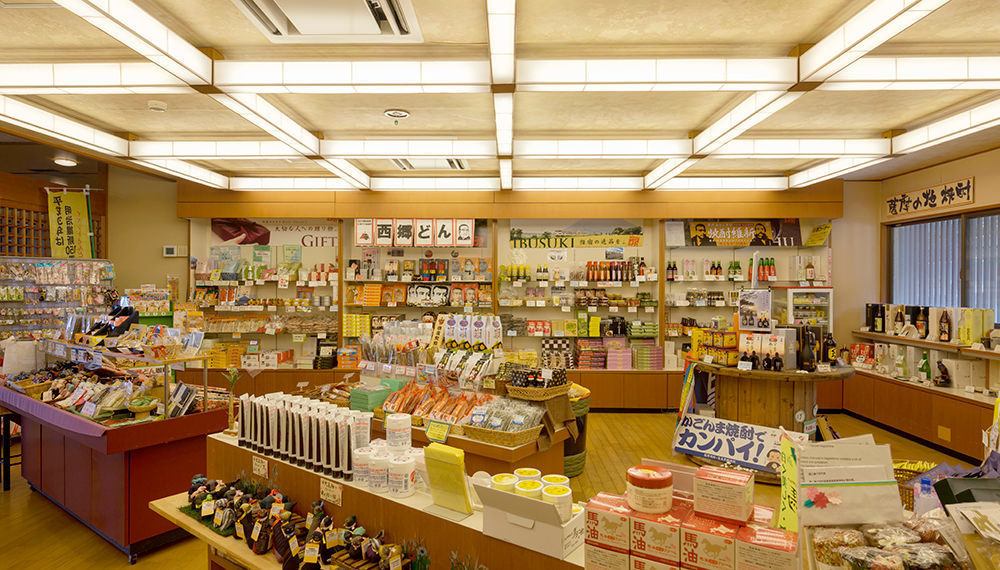 Souvenir select both popular fun time Ibusuki specialty products
There are many popular souvenirs in the shop on the 1st floor.
A wide range of products, from shochu and processed products to folk crafts, as well as local sweets that are ideal as souvenirs.
Ibusuki special products such as bonito and pickles are also popular.
Please use it as a souvenir for your loved one.
Ginsyou Garden tropical atmosphere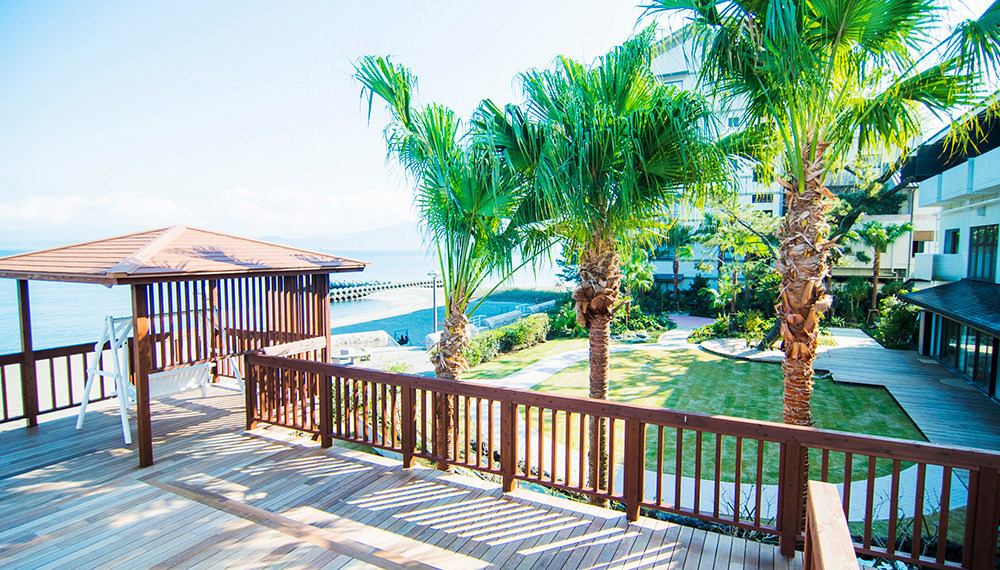 At the observation deck and tropical plants Kinko Bay and Chiringashima Island
Ginsyou Garden is a symbol of the various vegetation typical of Kagoshima and Ibusuki southern country and the observation deck.
The observation deck overlooks Kinko Bay and Chiringashima Island.
Various hearts are hidden in the garden, so you can explore it with a feeling of exploration.
It's a fun time. Please relax and feel the comfortable sea breeze.

Column

51 hearts in the garden

Ginsyou Garden, 51 hearts are hidden.
There are hearts that can be understood immediately, and there are hearts that are hidden secretly.
Please enjoy how many hearts you can find while taking a walk.