Room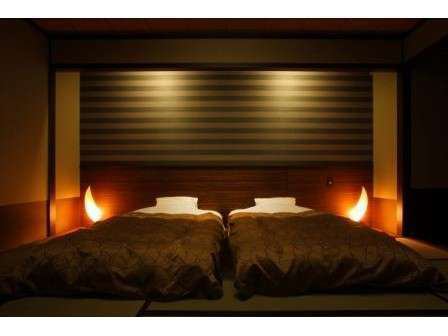 Number of rooms

Total number of rooms 35:35 Japanese-style rooms

Standard room equipment

All rooms bath and toilet/Shower in all rooms/Air conditioning and heating in all rooms/Independent washbasin sink

Amenities

Hand towel/Toothbrush and toothpaste/bath towel/shampoo/rinse/Body soap/yukata/Shaving/Shower cap/Comb / Brush

*Shampoo, conditioner and body soap are installed in the bathroom in the guest room.
 Please bring other amenities basket from the amenities goods storage area on the 1st floor lobby.

Other equipment

TV set/Empty refrigerator / Folding table/Hairdryer / kettle / Cup

Credit cards that can be used locally

JCB / VISA / Mastercard/NICOS.
Other electronic money is also available.

Standard check-in time

16:00

Standard check-out time

10:00

Cancellation provisions

A cancellation fee of 2 to 3 days before the stay, 20% before the day, 50% the day before, and 100% on the day will be applied to the room charge.