Room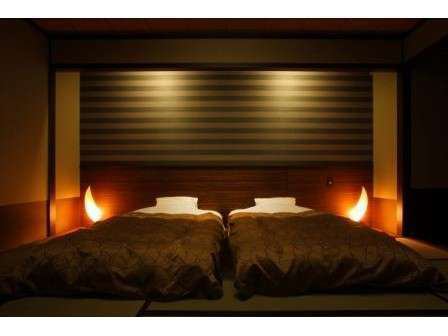 Number of rooms

35 rooms in total:35 Japanese-style rooms

Standard room facilities

All rooms bath and toilet/Shower in all rooms/Air conditioning and heating in all rooms/Independent washbasin sink

Amenities

Hand towel/Toothbrush / Toothpaste/bath towel/shampoo/rinse/Body soap/yukata/Shaving/Shower cap/Comb / Brush

*Shampoo, conditioner and body soap are installed in the bathroom in the room.
 As for other amenities, please bring them using a basket from the amenity goods storage area at the ground-floor lobby.

Other equipment

TV set/Empty fridge / Folding table/Hair dryer / kettle / Cup

Locally available credit card

JCB / VISA / Mastercard/NICOS.
Other electronic money is also available.

Standard check-in time

16:00

Standard check-out time

10:00

Cancellation provisions

A cancellation fee of 20% 2 to 3 days before, 50% the day before, and 100% on the day will be applied to the room rate.