Cuisine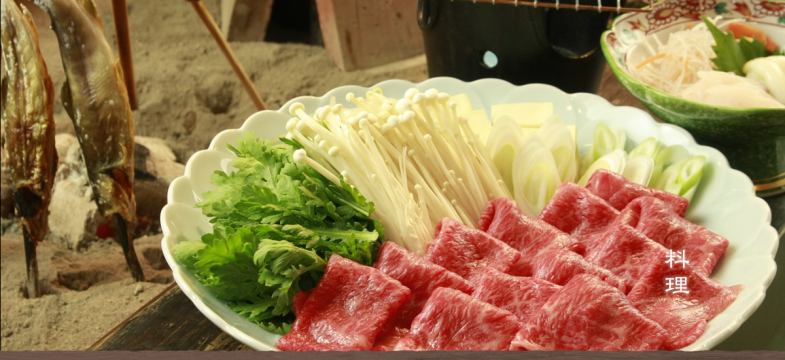 Please enjoy the taste of Mt Takayama while sipping local sake through the hearth.
Tone of charcoal and scent of charcoal.A landscape of the hearth that feels nostalgia somewhere.For charcoal grilling, there are many local cuisines such as steamed rockfish grown in clear stream, handmade Gohei Mochi, shabu shabu of Hida Beef boasted by Gifu prefecture, tempura of seasonal wild vegetables, steamed rice crumbs of mushroom fragrant.For even those who want to enjoy the meat, we also offer a satisfying "Hida Beef steak" (※ with Hida wine half bottle).
For a variety of dinners that surround the hearth and eat it, you can enjoy the unexpected relaxation.