Hokuriku no Bimi Mansai Kaiseki Meal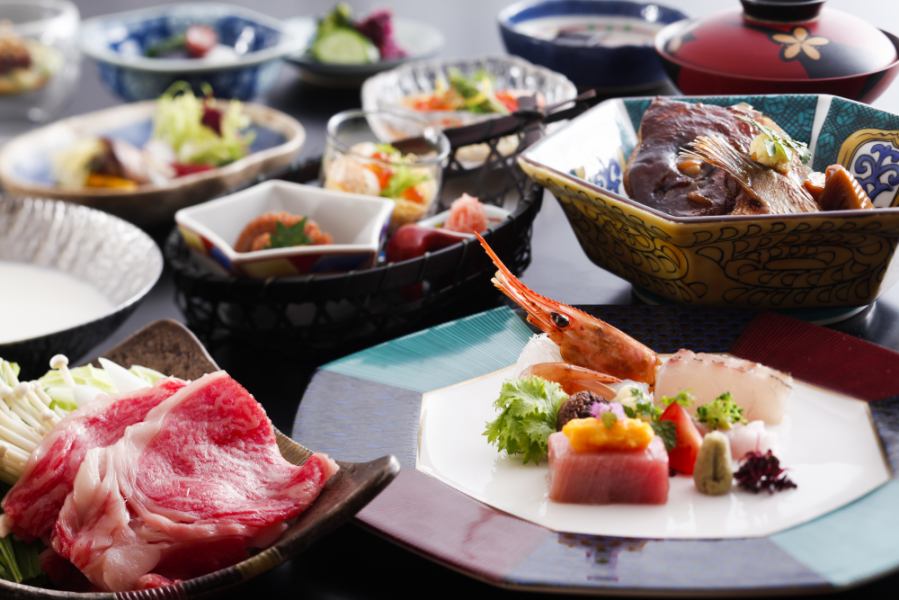 Choice your favorite ingredients! Jizaijyosenkaiseki Premium Kaiseki Meal You can Select flexibly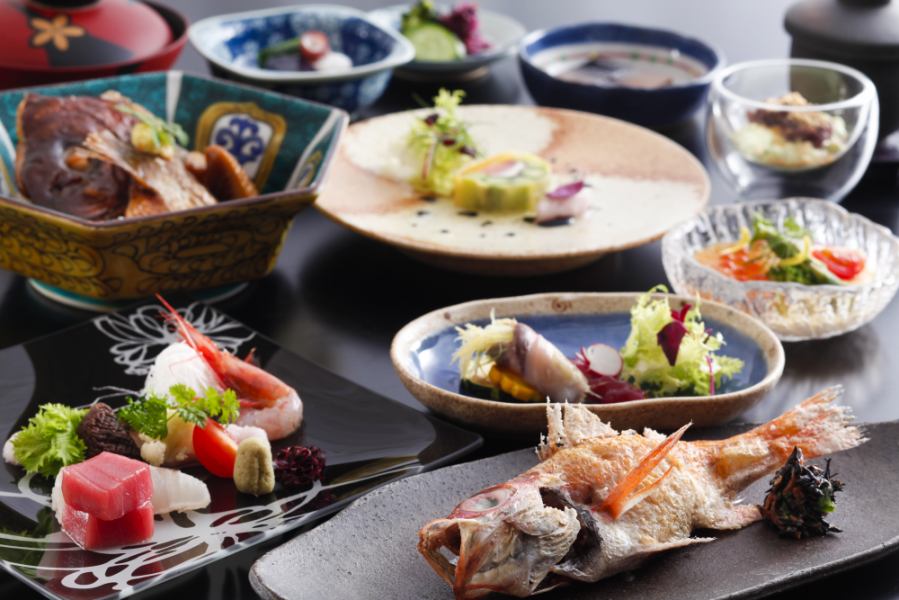 Snow sway! Crab Full Course Kaiseki Cuisine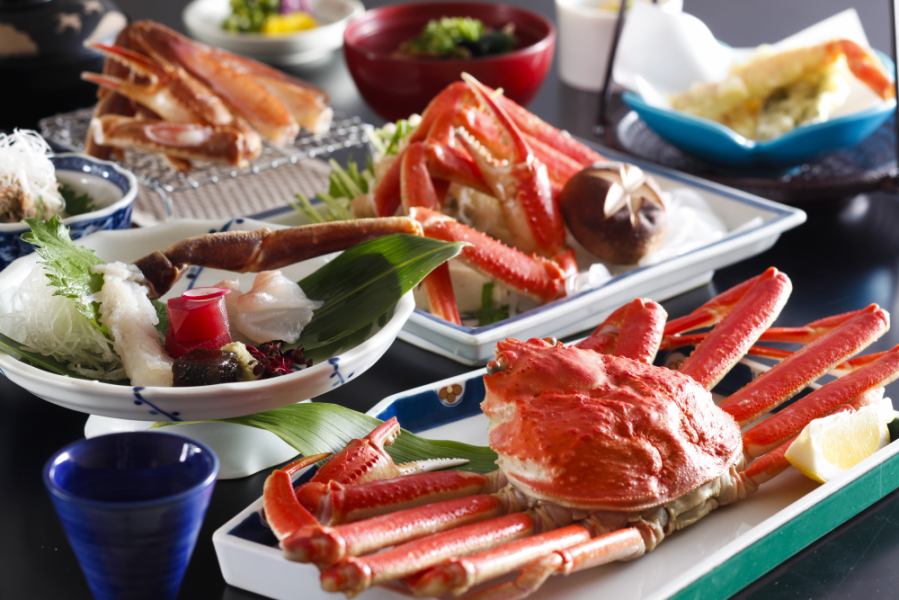 Classic style.Kaga no Shiki Kaiseki Meal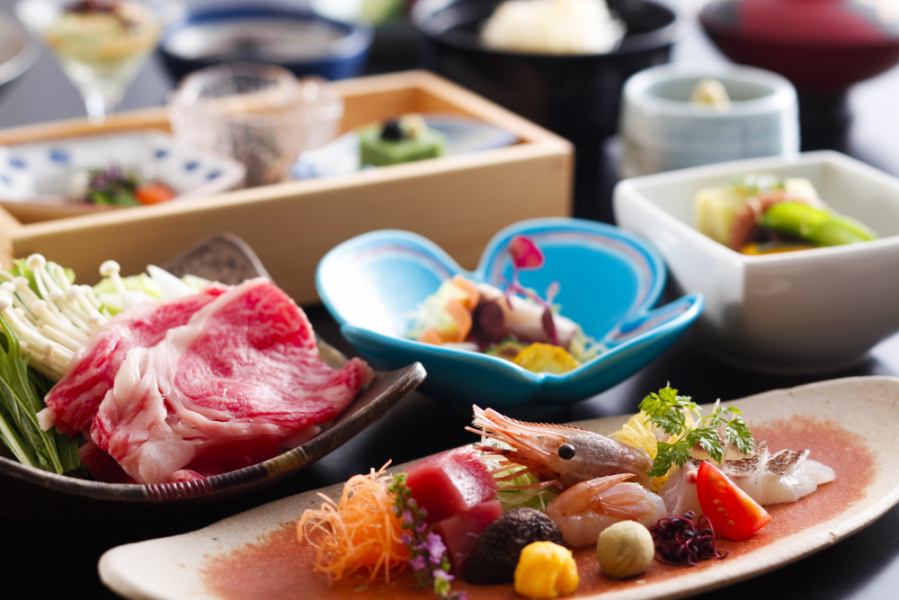 Full of Japanese seafood! Sumori Gourmet Kaiseki Cuisine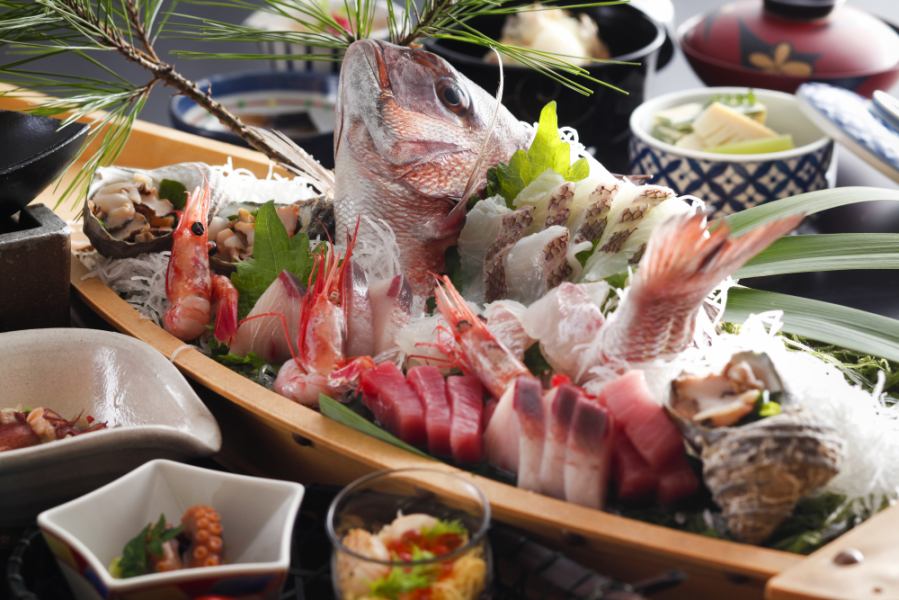 I want to eat crabs and meat! Crab meat cuisine meal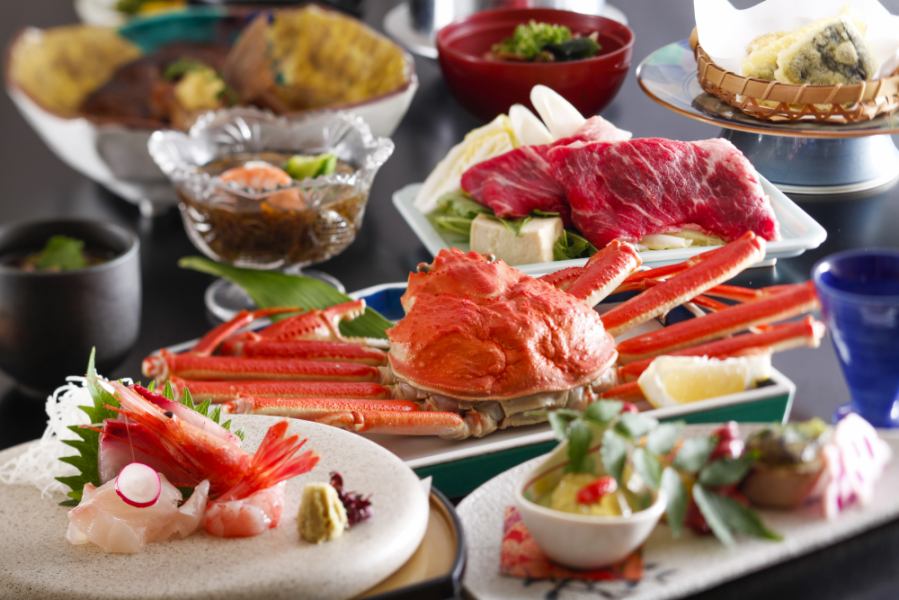 Make a discreet amount at a value.Yamashiro no Senbi Kaiseki Set Meal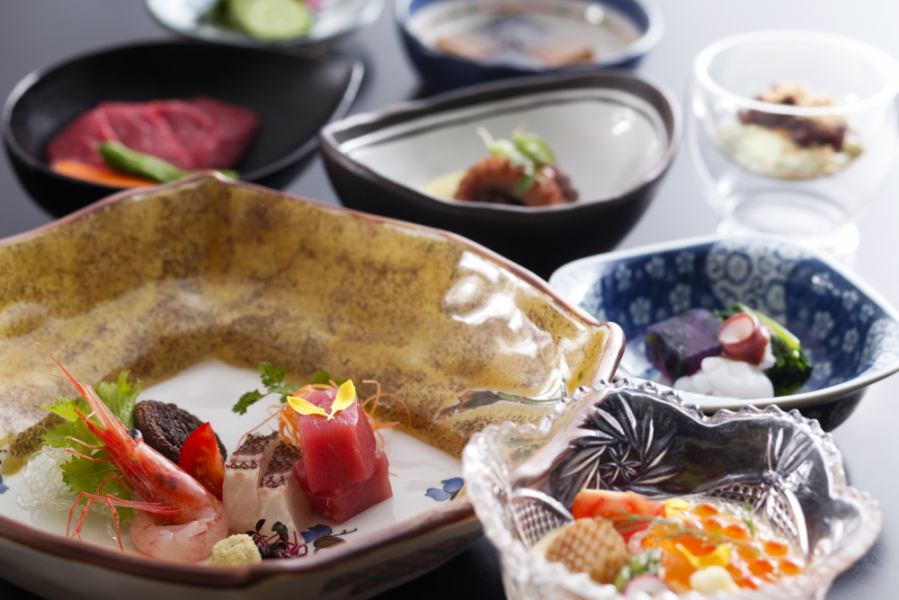 Fun gathering! Choose pot season meal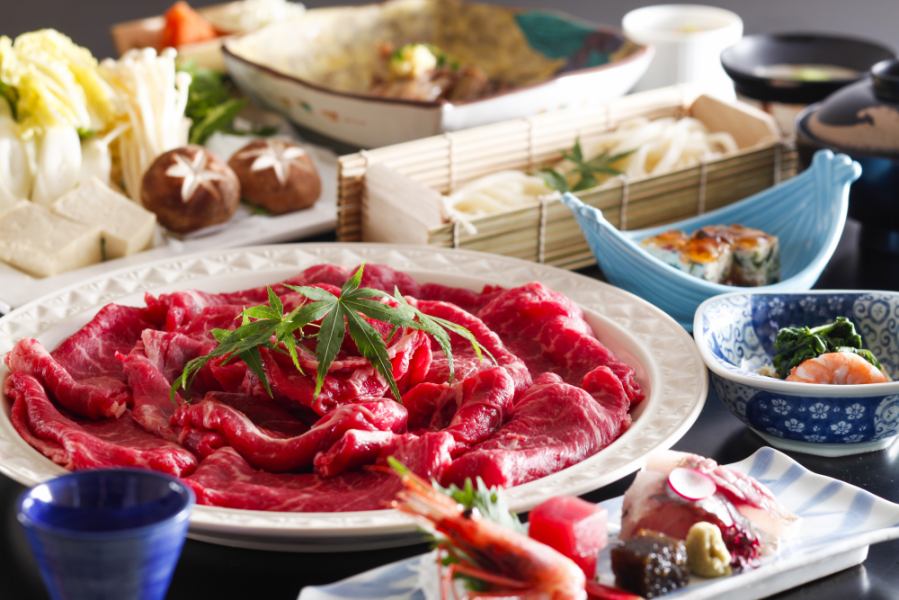 To you who likes meat.Meat exhaustion kaiseki cuisine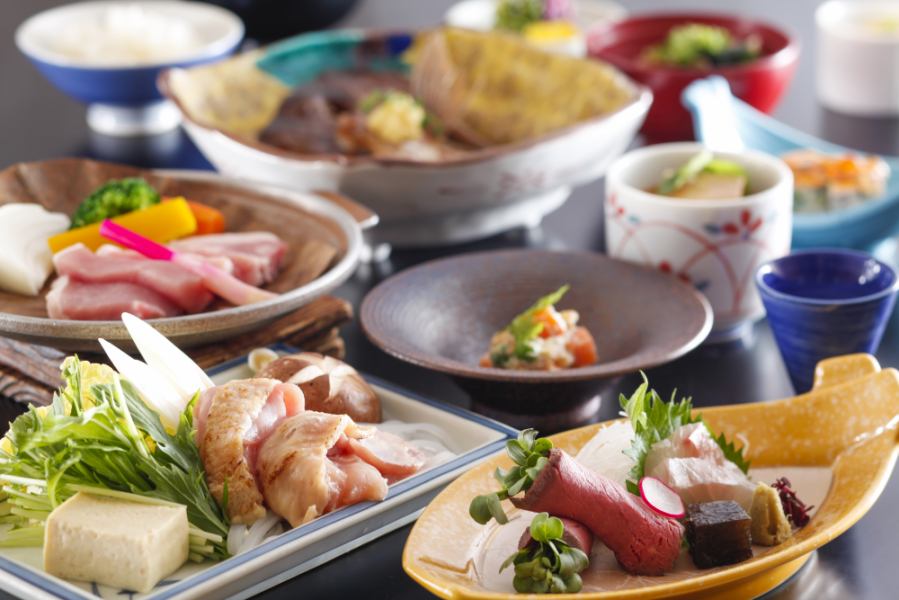 You can taste it satisfactorily.Snow crab all-you-can-eat course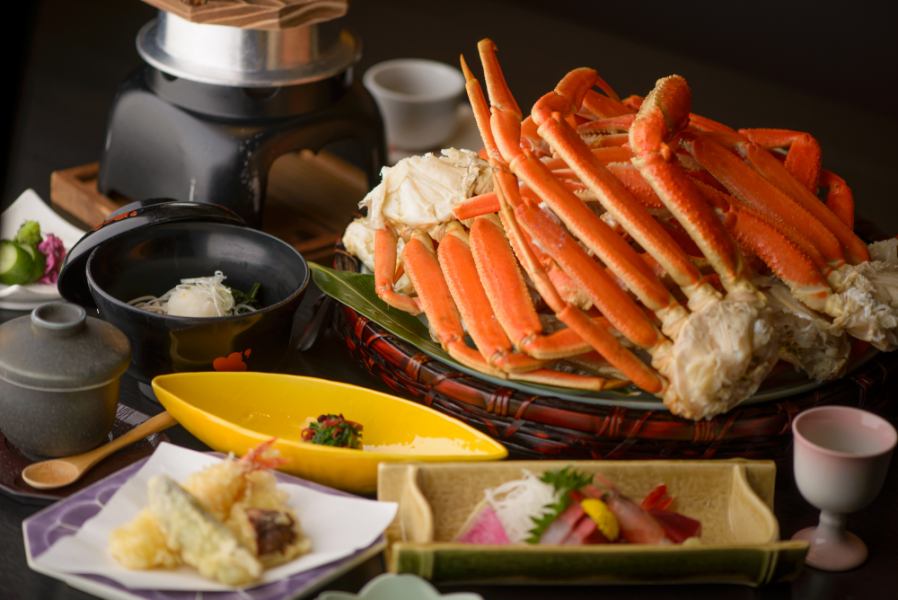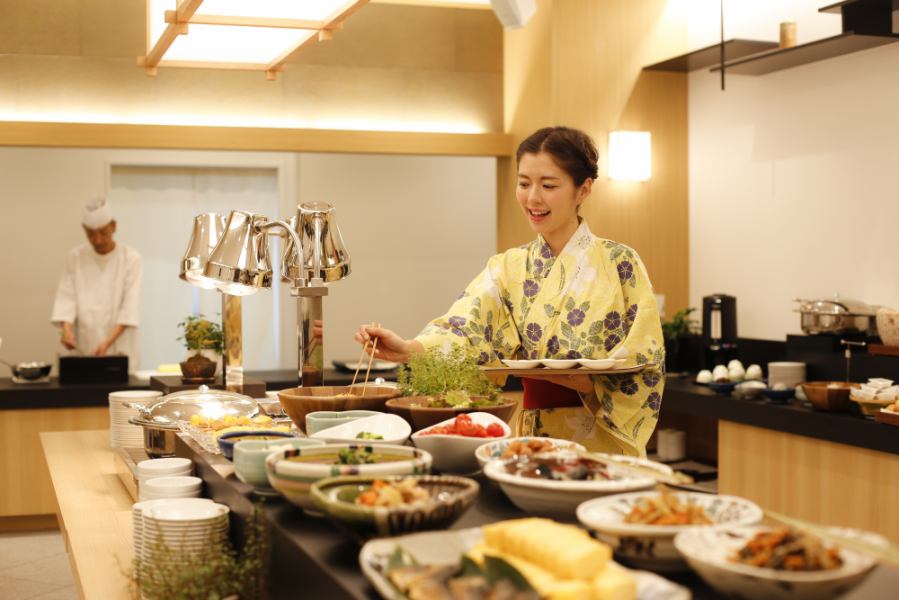 The beginning of the day is from a tasty breakfast.

It is a buffet format that you can choose from over 40 different menus.
Please enjoy at the renovated half private restaurant-"Nagomi", NAGOMI.

We will prepare a nutrition - balanced breakfast.
Please enjoy the colorful menu.
Lots of local ingredients.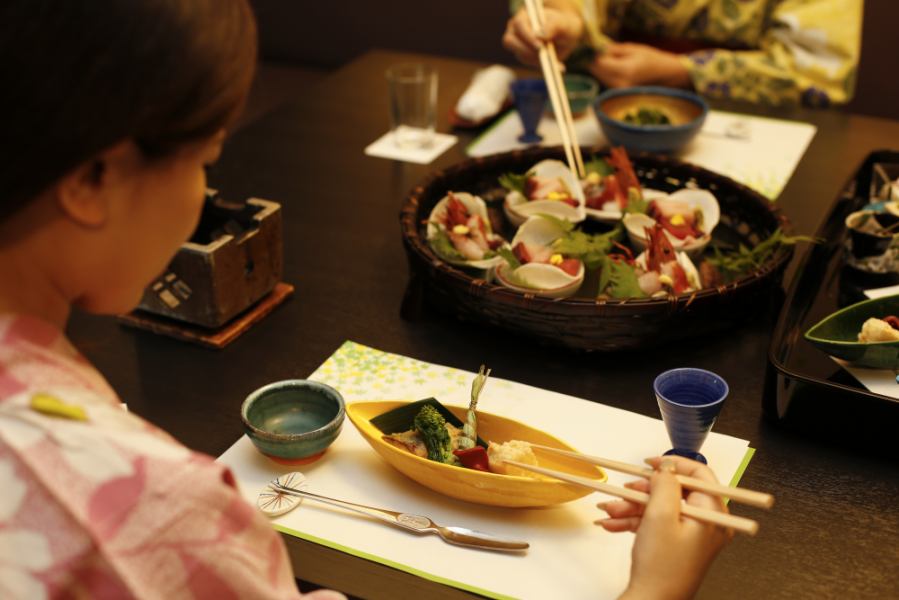 The dinner is a Nagomi semi-private restaurant ~ "Nagomi"NAGOMI ~!
Please enjoy your meal in a relaxing atmosphere in a relaxing private room style.
You can spend a fine time even with room meals.
It will be separate room for 6 people or more

course addition to course meals, like regional cuisine and seasonal ingredients etc.
※In case you can not prepare according to the purchase situation if it is an order of the day,
As it may take some time, please ask as soon as possible.
Feature life crusty crab

Availability period: Mid November to late March

We will cook fresh active crabs according to your preference such as "boiled crab" "baked crab" "crab pot" "Kanikado".
※Please let me know the recipe by the day before the stay.

【Market price(Indication:About 15,000 yen by tax)】

Boiled rice crackers (1 cup)

It is the most popular among the fine crab recipes! Please enjoy crab miso as well as crab and miso.

Baked crab (1 servings)

You can enjoy the crab's more rich flavor by smelling fragrant scent and grinding.Recommended dish as a drink liquor.
※It will be a cracked crab half, and not a shell.

Crab stab(Two legs)

Please enjoy the sweetness that you can taste because of fresh crabs and the texture of the collision.

Seafood boat Sheng(One ship)

In addition to the sea bream and the sweet shrimp with the odds, it is a classic item that includes several kinds according to the season and the situation of the day from the sustainable · sasa · tsuzuki · tsumi · kanpachi · kimono etc etc.
Recommended for celebrations and group travelers.
※Please let us know if you would like a seafood.

Assorted sweet shrimp(6 animals)

It is a platter of fresh sweet shrimp.Please enjoy the texture of plenty to the full.

Rosy Seabass, Grilling(1 tail)

To the extent I can not believe it as a white fish, I can melt the moment the fat is on my mouth.
It is said to be "a phantom luxury fish."

Live abalone(1 cup)

We will enjoy the live abalone with your favorite recipe such as steak and sashimi.
※Please let me know the recipe by the day before the stay.

Passion cattle steak(80 g)

Although it is a melting mouthfeel, it is as smooth as it is
It is also a popular dish for women customers.

Passion cow shabu-shabu(Sukiyaki)

Chief Chefs Please enjoy shabu-shabu (sukiyaki) using Japanese passion of domestic beef and passionate beef.

abalone·Prawn prawn·Sashes bowls

※Abalone 1, Shrimp 3, Sasae 5
Please enjoy abalone abalone live car prawns and sashimi.Serve sashimi and grilled potato in your favorite recipe.
※Please let me know the recipe by the day before the stay.

【From 5,000 yen tax not included】

Tatari (1 serving)

When biting chews, comfortable teeth and light taste spread even deep inside.

Sashimi Shabu Shabu (1 serving)

In the Shabu shabu which used the soup stock of the chief chef secretary of the hotel.Please eat slowly and enjoy.

Soup Shabu Shabu (1 serving)

It is the first time that it was picked up by CM in recent years and became famous once and for the first time.Chill the chef's secret milk juice quickly, please enjoy half a lifetime.

Assorted tempura(1 serving)

Please enjoy crispy fried shrimp and seasonal Kaga Vegetables.

Boiled duck 's department(1 serving)

Representative local cuisine of Kaga Region.It is a steamed dish with duck meat.
It is an option that you can use when you celebrate the anniversary with your family or close friends such as birthdays and longevity celebrations.
We also accept cakes and wines for directing a little surprise.

※Please inquire at the time of reservation.
Birthday cake

1 hole / 12 cm, From tax of 2,500 yen

Yamashiro Onsen is a birthday cake made by Yamashiro Onsen popular cake shop.
How is it for your birthday and memorial travel customers?

Champagne(One)

Champagne · Gancia, From tax of 3,000 yen
Champagne · Moeshan, From tax of 10,000 yen

※Half size is also available.

bouquet(1 set)

From tax of 3,000 yen

With a feeling of daily thought, it is also a gift for an important person and a reward for myself.

Chankanko set

Free

We offer a rental set that you can use for celebrations of Keioi such as the 60th Birthday (Red), Kiki · Kisu (Purple), Rice Yellow (Yellow) etc.